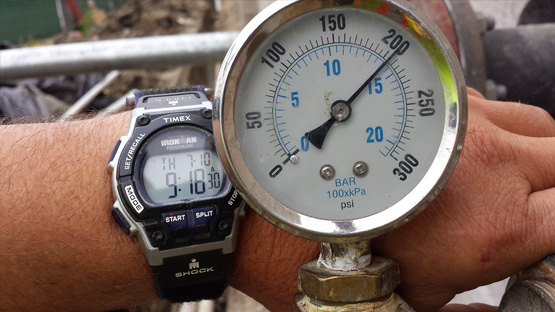 Working for over 75 years, we've paved our way and made our mark in the utilities industry. Promising only the highest quality engineering with a balance fair price, the numerous jobs and projects we have executed is a testament to R3's philosophy of intelligent business. Providing the right Teammates, utilizing the most effective and proper equipment, efficiently allocating resources, and operating with only top tier skill and experience, R3 strives to meet each Customer's requirements. Our goal is to exceed the Customer's expectations, working for them in every aspect of the project, and delivering only the upmost satisfactory performance. It is this pledge of excellence, carried through to the end of every project, which has guided and driven us to become one of Southern California's best underground wet utility engineering contractors.
From bidding to final inspection, every step of the way is calculated with precision and effectiveness to ensure a superb, finished project. Our experienced back office personnel offers an unrivaled accurate & timely reporting of financials, personal tracking, equipment tracking, units produced, man hours worked, safety management, site observations, and further tasks that support any specific contract requirements. Here at R3 we know that pre-project planning is key to simplifying complex tasks. Identifying every detail of the job and noting every need the Customer may have, our estimators and project managers are quick to respond with solutions and suggestions that save time and money. Our Smart Pre-Planning is diligently followed by top of the line construction methods and techniques, implemented by our high level skill set laborers. A strictly Accident-Free mentality in the work environment is an essential element to intelligent business for our company. We know that regardless of the motive, humanitarian or economic, the cost of safety is easily sustained when compared to the price paid for the lack of it. It is our missions, not only for compliance, but for the integrity and pride of our company, to ensure the elimination of all safety hazards and take every precaution to ensure the smooth operation of our services for the well-being of our employees, clients, and the general public.

Customer Care
We strive for resilient and fulfilling Customer relationships. R3 knows that confidence and longevity in relationships evolves from effective communication, respect, trust, and outstanding workmanship. Having the privilege to serve even some customer for over 25 years, our relationships often transcend the workplace and develop into long term business partnerships.