About Rene Tabadero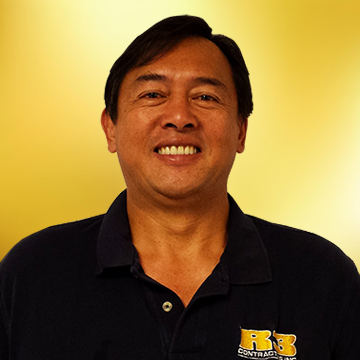 Engineering, Project Assistant
Email: renetabadero@r3co.com
Phone: 714-224-0430
Rene began working with R3 Contractors in January of 2013. He attended Saint Louis University where he earned a Bachelor of Science Degree in Civil Engineering. As a Project Engineer /Estimator, his duties at R3 are to provide technical support, monitor budget, collaborate with contractors of various trades to complete meduim to large scale underground utilities projects, execute project preparation by directing and providing foremen with special instruction and appropriate materials, permits, standards, plans and scheduling in a meticulous organized fashion, and prepare quantity take offs.
History:
2008-2011        CG Construction       Paramount City, California         Estimator/Project Engineer
Attends job walks for projects being bid out
Get quotations from sub-contractors
Prepare bid packages for private and government projects
Prepare quantity take-offs
Prepare and review project contracts and proposals
Prepare material submittals package and other documents required by clients and government entities
Prepare look-ahead schedule, production log and progress report
Prepare warranty and other close-out documents
Skills:
Microsoft Word, Excel
AutoCAD
Photoshop
A few projects with R3 Contractors that Joe has been a part of:
Walmart, Palmdale - ED GRUSH
UPS, Ontario - OLTMAN'S CONSTRUCTION
Yorba Industrial Building - FULLMER CONSTRUCTION
Sycamore Groove - DR HORTON
Del Lago – ADVENT
Rene's goals at R3 Contractors are to encourage smart growth for the company and find common solutions for the sake of innovation. In Rene's ability to access situations and analyze information, come up with new ideas and successfully execute them, he has proven to be an asset to R3 Contractors.
Rene hails from the city of Buena Park, California - which means "Good Park" home to many attractions.
Rene's R3 Commitment:
"I promise to be here to help through the entire process to ensure a successful and profitable project for all concerned".