About Rani Kennedy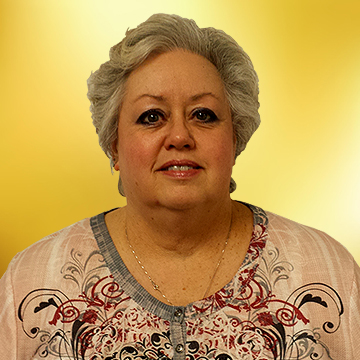 Estimator #1, Bids & Quotes
Email: rkennedy@r3co.com
Phone: 714-224-0430
Rani started with R3 Contractors in 2017. She attended Muir Technical College, Palm Desert California, achieving a BS in Construction Management. Her responsibilities at R3 include but are not limited to estimating and relationship building. She has done both project management and estimating in various trades since she was 16, more than 30 years. She is always opening to more. Rani believes a day you don't learn something new is a day you've totally wasted.
History:
2015-2016 Marina Landscape - Project Manager
2012-2015 Crown Fence - Project Manager / Estimator
Skills and Experience:
Public Works Inspection
Estimation
Requests for Proposal
Proposal Preparation and Submission
Contract Administration and Compliance
New Business Development
Sales and Marketing
Permitting
Design and Development
Scheduling
Manufacturing
Installation
Computer/Technology Skills:
Windows and Mac Operating Systems
MS Office
Word
Excel
PowerPoint
Outlook
Access
MS Project
Timberline
QuickBooks
AutoCad
Revit
Visio
Silicon Graphics
Buzzsaw
Primavera
Panorama
Master Builder
AS 400
ISO 9001
Cold Fusion
Site Builder
Rani is hoping to spend the next decade at R3 doing whatever needs doing.  Mark and Alan have a vision for the company and she wants to be part of the team that helps them realize that vision.  She's proud to say that if Mark asked "I need someone to do blank, can you do it?" she'd say yes without hesitation. Rani goes "all in".  She doesn't sit on a job description. She tries to be versatile, and multi-task.  She's one of those people that prefer to be buried in work. If you can see the faux wood finish on her desk, she says, "I'm less than fulfilled".
Because Rani has been in the industry for so long, she's been confronted by just about every problem that could occur. From changes in scope and change orders to an architect who actually moved a building… after all the underground plumbing was in. She firmly believes that there is ALWAYS a way to get something done. There's ALWAYS a way around. There's ALWAYS a way to turn any situation into if not an advantage, at least a neutral outcome. She never forgets to leave her ego at home. The entire purpose is providing a profitable outcome. That means finding a way around any problem that arises.
Rani loves life in Downey, California.  In her spare time she's a published writer, a painter in oils and acrylics. She belongs to the Temple Ner Tamid Synagogue in Downey and is currently taking Hebrew classes.
Rani's R3 Commitment:
"I promise to provide accurate bids, on time, that are consistent and competitive a find a solution for any issue that may arise".