About Mark Trumble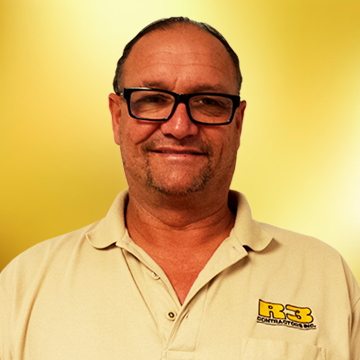 President/CEO, Operations Manager, Project Manager, Sales & Marketing
Email: mark@r3co.com
Cell: 714-720-3811
Mark has owned pipeline businesses since 1984 and in 2004 he merged with R3 Contractors. He has experience in all aspects of pipeline construction. He has held long time positions at Laborer, Operator, Foreman, Superintendent and Project Manager. Mark's family owned Kennedy Pipeline Company.
Skills:
OSHA 30‐Hour Training
LEED AP:  LEED Certified project experience
CSI‐CDT
FEMA ‐ 700
AutoCAD, Prolog, DataCAD, Sketchup, Word, Power‐ Point, Excel, Access, D‐Profiler
Primavera P3
Strong MEP skills including HVAC and Site Preparation
Mark also acts as General Manager/Project Manager for R3 Contractors responsible for all departments including:  Estimating / Sales, Marketing Admin / Accounting, Receivables Payables, Insurance, License's, Entertainment / Events, Project Management, Job Set Ups, Contracts/Change Orders, Materials Purchasing / Submittals, Inventory, Trucks, Vehicles, Equipment, Tools, Production Coordination, Scheduling, Companywide Policies and Procedures, as well as Location Commitments.
A few projects with R3 Contractors that Mark has spearheaded:
Walmart Indio - $ 5,000,000.00
Walmart Perris - $ 4,000,000.00
Talaria Burbank - $ 1,500,000.00
Playa Vista - $ 2,000,000.00
Marina Del Ray - $ 5,000,000.00
Mark's mission is to be the best in the industry. It has long been his desire to be the best, not the biggest not the most profitable, but to be known for the best at solving problems and providing great service to his clients. Mark hopes to be remembered for this. He believes that in order to be a problem solver a person must first admit there is room for improvement, and then be able to fish out any issues. People naturally hide their problems. Mark sets out daily to expose challenges and modify policy to streamline procedures in order to solve problems quickly.
Mark lives with his family in the Coachella Valley. His hobbies are camping and spending time with his family enjoying life.
Mark's R3 Commitment:
 "The Buck stops with me! I promise to carry out my desire to be the best by searching out areas in need of improvement within R3 Contractors. I Welcome input/challenges from my clients, with regard to all departments in order to address any issue. Again, my promise is to carry out my desire to be the best in the industry. Providing solutions with a good attitude!"