About Joe Sweeney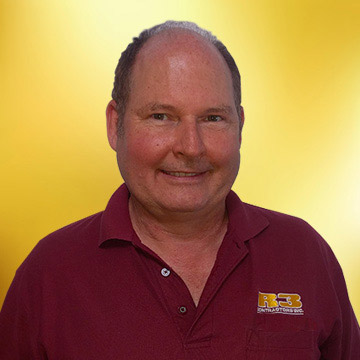 Vice President, Sales & Marketing
Email: joe@r3co.com
Cell: 619-807-8136
Joe Sweeny began working with R3 Contractors in 2009. He is a Bachelor of Science at Western State University, Juris Doctorate at Thomas Jefferson School of Law. Joe has worked as a General Contractor, and he has worked in Construction since the age of 16.  He also has a strong background in Finance, Real Estate, and the Law.
As Vice President, Joe's primary function is as troubleshooter, specializing in beneficial outcomes. If there is a problem, Joe Sweeney can usually fix it. If there is a certain project that R3 wishes to procure, Joe can very often go negotiate and procure that job.
A few projects with R3 Contractors that Joe has been a part of:
Archstone Huntington Beach $3,000,000 complete contract. Negotiate and Procure the Contract, and liaison to insure a happy relationship.
Perris Logistics Center $2,900,000. Negotiate and Procure Contract, and liaison to insure a prosperous relationship.
Walmart Indio $2,600,000 - Walmart Barstow $2,300,000 - Walmart Rialto $2,100,000. Negotiate and Procure Contract, and liaison details.
Project Manager Poway Ewing Irrigation. Managed all phases of the project.
Project Manager Gardena Honda. Managed all phases of the project.
Since being a troubleshooter at R3 Contractors, Joe's primary function and goal is keeping problems from interfering with our state of the art systems. Problem solving is his greatest skill. The key is to be able to shift one's perception, Joe often says. To see things from the other guy's point of view. Only then can you adequately satisfy the needs of others. That, in turn allows you to propel your goals going forward with the help of your satisfied customers and vendors. The route must sometimes be circuitous, but the key is always to finish.
Joe's R3 Commitment:
"I promise that when I am assigned to resolve your problem, the problem will be resolved quickly and effectively".