About Gerardo Aguilar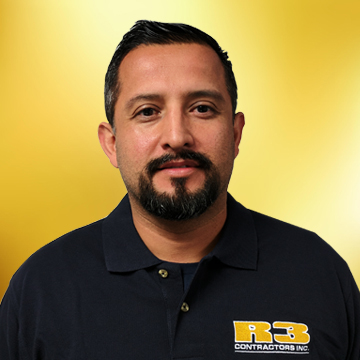 Senior Estimator, Bids/Quotes
Email: gerardo@r3co.com
Phone: 714-224-0430
Gerardo began working with R3 in October 2017. He's earned a Bachelor's of Science degree in Construction Management.
Skills:
OSHA 30 Hour Training
LEED AP: LEED Certified project experience
Auto Cad, Prolog, DataCAD, Sketchup, Word, Power Point, Excel, Access, D-Profiler
History:
2017 - 2015 Boudreau Pipeline Corporation Estimator
2015 - 2013 SL Johnson Inc. Estimator
2013 - 2012 DSS Inc. Superintendent
Gerardo is extremely detail oriented, hard-working and strives to provide excellent customer service. One of Gerardo's goals is to work hard to ensure R3 Contractors earns your business.
Gerardo lives in Ontario, California with his wife and kids. He likes to work on residential properties on the weekends.
Gerardo's R3 Commitment:
"I promise to provide accurate bids that are on time, consistent and competitive"