About Gary Micheloni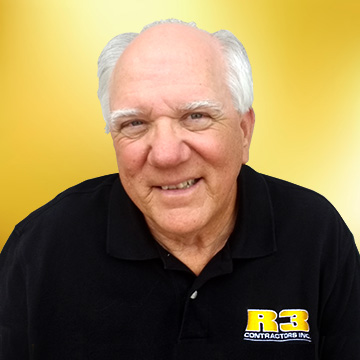 Project Manager
Email: gary.micheloni@r3co.com
Cell: 760-822-4279
Gary Micheloni is a project manager who began working for us in 2016. An author, Gary has written a book on change orders for contractors: "Get Paid for a Change!" published by Supreme Word, 2006. He also writes a regular column, "Full Contact Project Manager", for Masonry Magazine, which has now appeared in over million print issues, over the past dozen years.
A graduate of San Diego State University, he has a B.S. degree in marketing, and has studied marketing an additional three years in SDSU's MBA program. Little-known fact—he has about 100 website domains and several YouTube channels.
Other major certifications in the past include being a state-licensed, general engineering contractor. As such, he is experienced in:
Microsoft Project
Expedition
Primavera
Prolog
Gary is very familiar with most aspects of civil construction, from demolition, major grading and site preparation, to wet and dry utilities and even pipeline rehabilitation, primarily with commercial and industrial work. At R3 Contractors, he believes in staying closely-connected to all his ongoing projects, and makes it a point to try and personally visit each one multiple times weekly. He describes the importance of communication with all the superintendents and construction managers of his clients as HUGE!
A long-time resident of coastal Southern California, Gary's favorite activities include having time with the family, enjoying his golden retriever and Great Pyrenees dogs, and cooking everything and anything over his Traeger wood pellet grill.
Gary's R3 Commitment:
"I promise when potential problems first appear, that's the time to tackle them—head on, and I will."