About Donald Barnes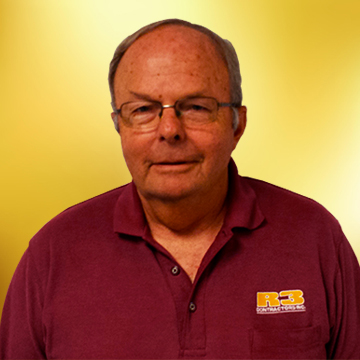 Purchasing/Materials Manager
Email: don@r3co.com
Phone: 714-224-0430
Donald has worked with R3 Contractors since December of 2005. He worked 5 years at Good Guys electronics retailer as Customer Service manager for a chain of 60 high end consumer electronics stores. Then 5 years at Tibor Service as service manager and scheduler for premium authorized consumer electronics repair center in south Orange County.
Don is in charge of purchasing materials and providing equipment for all R3 jobs. He is primary contact with field management concerning additional and sometimes immediate needs on the job. He is also responsible for receiving and processing vendor invoices for materials purchased and equipment rented. Don maintains the supply of fuels on site and lubricants used by R3 service staff. He is also the primary responsible person for office supplies and printing devices.
Don brings over 30 years of practical experience in purchasing, distribution, store management and inventory management to bear. Most of his experience was in the consumer electronics field, but these skills translate into any field where the need to get things done quickly and efficiently is a priority.
As a member of the R3 management team, Don has always strived to be an example of competence and positivity when dealing with fellow members. His daily goal since day one, he says, has been to do the best job I can do to help the company make a profit, serve the customer and support our field staff.
Don's R3 Commitment:
"I promise to diligently serve the client as well as vigorously support our fine people in the field with top notch scheduling, performance and tenacity."