About Casey O'Brien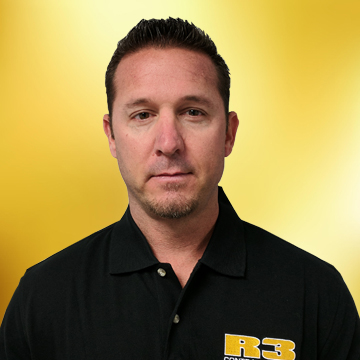 Senior Estimator
Email: caseyo@r3co.com
Phone: 714-224-0430
Casey began working with R3 in October 2017. He was educated at UCLA and Chaffey College.
Skills:
Auto CAD
Excel
SAP
Power Point
Plain Swift
Win Bid
History:
2002 - 2016 Southern California Edison – Project Estimator / Engineer
2016 - 2017 Boudreau Pipeline – Assistant Project Manager / Estimator
Casey provides accurate take-offs and calculates job costs. He also provides quality R3 Contractor customer service.
Being in high risk job designing is Casey's passion. He has a strong ability to think outside the box. He brings another utility option to the table. Casey wants to strengthen his knowledge of the underground industry.
Casey likes to spend his free time with his family in Eastvale, California and assist in props for his Daughter's Dance team.
Casey's R3 Commitment:
"I promise to provide accurate bids that are on time, consistent and competitive"